Obituary for Christopher Lee Hanes
Christopher Lee Hanes, known to everyone in the Eastern Orthodox community as Father Athanasios, or simply Fr. A, was born in Redwood City CA on June 5th, 1960, to James and Ruth Hanes. He had an older half-brother Mike, half-sister, Sharon, and full brother Mitch. He died in Temecula CA the morning of January 15th, 2018. From the very beginning, his life was fraught with health challenges, his mother being told at his birth that he was so sickly that he was not expected to live past six weeks. But he did. And she was convinced it was because of her prayers. His mother had a different name chosen for him before his birth, but when he was first placed in her arms, she had a strong sense that his name was to be Christopher (bearer of Christ).

At age eight, following a string of health problems, including food allergies and respiratory problems, young Christopher was diagnosed with juvenile (Type 1) diabetes. He spent several months in UC San Francisco's pediatric ward as they attempted to get his blood sugars under control. And thus began a life-long dependency on insulin injections. He recalls being told by a young misguided intern at the hospital that, because of his diagnosis, he should not expect to live past 40. And so he might as well enjoy the life he had, eating. drinking, and smoking. Chris never forgot those words.

His father was an agnostic and his mother, although having a strong faith in God, had no religious affiliation or practice during his childhood. To fulfill a need for more spiritual meaning in his life, he was baptized Roman Catholic at age 15. He was fond of recalling that the roots of this interest went back to early childhood. While watching The Bells of St. Mary's on TV with his mother when he was four or five, he suddenly ran to the screen when Bing Crosby appeared in his cassock, pointing to him and saying "Me" repeatedly, much to his mother's surprise.

When his family's moved to Prescott AZ in 1977 because of his father's health, Chris began a search for a monastic community that was a contemplative order. He was accepted into St. Gregory's Abbey, run by the Benedictines, in Shawnee OK and graduated from St. Gregory's College in 1982 with an AAS in Old Testament theology and sociology. He spent some time at St. Charles Priory, now called Prince of Peace Abbey, a Benedictine monastery in Oceanside CA, after receiving his degree.

Chris then returned to school in pursuit of his vocation to the priesthood, graduating with a master's degree in 1986 from the Benedictine-run Saint Meinrad Seminary and School of Theology of Saint Meinrad's Archabbey in Indiana. He majored in theology, with a minor in computer science, which was to become a passion of his for the rest of his life. It also provided essential skills for many of the jobs he took to support himself over the years, mostly in hospital administrations in the data and information management departments. He was quite skillful with a strong sense of organization and rarely had any difficulty being hired into good positions.

His interest in all things high tech also led Chris to discover one of the earliest mass-marketed insulin pumps, developed by Eli Lilly, which he began using in his 20s. He always attributed his lack of more serious symptoms of diabetes to his use over the years of the latest insulin pumps that he researched, allowing him to have more freedom with his diet and yet have better control of his blood sugars.

Chris returned to St. Gregory's Abbey in Oklahoma in 1986 after getting his master's degree at St. Meinrad's, with the intention of being ordained. But he left four days short of solemn perpetual vows and ordination, because of his growing recognition of what he at last came to view as irreconcilable problems within the Church, including double standards, hypocrisy, and even heresy in the Church's theology. In particular, he felt he never was given a satisfactory explanation for the cause of the Great Schism in Christianity between East and West in 1054 but rather was admonished simply to accept things on faith, something Chris's always curious mind found very difficult to accept.

Chris left the Benedictine seminary and moved to Flagstaff AZ, where he met Bishop Luciano Gaudio of the Italo-Greek Orthodox Church, who impressed Chris with explanations he offered about the Orthodox church. And so he began studying Orthodoxy under the bishop's direction, in the ways of the old church. Chris was baptized into Orthodoxy in early 1987, and tonsured a monk on July 4th of that year, at which time he took the name Athanasios, after the great heresy fighter of the early Christian Church. His bishop gave him a blessing to live as a hermit and to found a monastic community in America.

On December 12th of 1987, Father Athanasios was ordained to the diaconate. On Pascha (Easter) of 1988 – April 10th – he was ordained to the priesthood by Bishops Gaudio and David Grobelny of the Ukrainian Church. Continuing his rapid rise up the ranks, Father A was elevated to Archimandrite (same rank as Monsignor in the Roman Catholic Church) by Bishop Gaudio about a year after his ordination. He made several attempts over the subsequent years to establish a monastic community, one of those attempts in Pittsburgh where a house was given him for that purpose. He regretted that his efforts did not bear fruit.

As he approached 30 years of age, his health began to show signs of decline from both the diabetes and the years of heavy smoking that began when he was 17. And so he was unable to become attached to a monastic community because of the medical liability. In 1992, he went on disability because of the Chronic Obstructive Pulmonary Disease (COPD) he developed from his smoking, with his only source of income now being his federal Social Security Disability benefits.

After the death of his bishop, Father A made application to "The Genuine Greek Orthodox Church of America" under Metropolitan Paisios in Astoria NY, around 1995. He was accepted but never received anything in writing, eventually leaving Father in the very difficult position of being a priest without a bishop. But for a number of years he lived in his hermitage, Christ of the Hills - the name reflecting his devotion to Jesus - in Liberty NY in the Catskill Mountains under Metropolitan Paisios's jurisdiction.

In July 1998, at age 38, Father had a major stroke, leaving him partially paralyzed on his left side. He might have died had not a friend who was an EMT been driving by when he heard the 911 call from Father A's panicked landlady in the apartment below, who called when she heard his fall and flailing in the tub above her – apparently he was also having a seizure. He rushed to Father's apartment, performing CPR to bring him back. Father however was angry, not grateful, and never really forgave the friend for not letting him die. In addition to his Type I diabetes and his COPD, he now had the effects of a major stroke to deal with, and felt he was being condemned to a life of even greater disability. At this point, he set himself up with a DNR (Do Not Resuscitate) and tried to make sure everyone was aware of it.

The stroke had come as he was in the process of trying to quit smoking.. The physicians who saw him at Columbia Presbyterian Medical Center told him it very well could have been the stress to his body from stopping smoking that triggered the stroke. Shortly after that, Father resumed smoking his two to three packs a day. Over time and with many hours of therapy, he recovered some of his lost functioning, but was permanently physically disabled. His left leg was weakened, affecting his gait, and his left hand had little function except to hold things he placed in it with his right hand. Cognitively, his already poor sense of spatial direction became worse, and his previously clear thinking became a little clouded, as he had difficulty retrieving words. That fortunately improved with time. For a while he experienced inexplicable episodes of rage over the smallest frustrations. He could not help but think that this was the beginning of the end, as it almost had been had his friend not heard the 911 call. He recalled the words of that intern 30 years earlier who had told him he should not expect to live past 40. His primary care doctor told him that he was like a ticking time bomb and could be dead by Christmas from another stroke. But, aware of Chris's health history, he added, "Knowing you, you'll probably outlive us all."

The level and quality of medical care available to him in rural upstate New York was very limited and so, when he had the opportunity to relocate to Southern California in 2001, with much better medical options available nearby, he took the risk and left without getting the blessing of Metropolitan Paisios. He hoped that forgiveness might be easier to obtain than permission. But when he did then seek release from the Metropolitan, he was told that since he was "never formally accepted, a letter of release is not necessary." And so he was in limbo.

Father had been experiencing severe pain from neuropathy in his left arm following the stroke, as well as dystonia that caused the arm to swing wildly when he walked, often striking him in the face. He researched online and discovered a procedure called a cervical rhyzotomy that would involve severing sensory neurons to his left arm, hopefully reducing the pain and the uncontrolled movements. In the fall of 2001, he approached Dr. Bret Abshire, a respected neurosurgeon in the Temecula area, about performing the surgery. Dr. Abshire was intrigued, discussed it with colleagues, and told Chris he was willing to perform the experimental surgery, although there was almost no documentation in the medical literature at the time. The surgery was successful in eliminating both the uncontrolled movements and the pain.

Once settled in in his new home in Temecula, Father A introduced himself to Fr Demetrios Earl Cantos, then pastor of St. Nicholas Greek Orthodox Church of Temecula Valley, who invited him to become a part of the parish. Father Cantos helped him obtain a blessing from Metropolitan Anthony of San Francisco and the Western States (now of blessed memory) to commune at the altar. Metropolitan Anthony, upon review of Father's ordination papers, concluded that, although he was irregular, Father did have valid line of succession, traceable back to the Apostles at the time of Christ. Some parishioners also helped him buy his first car in many years. Father was hired as the church's secretary by the parish council at Father Cantos's recommendation, a responsibility that Father took to heart and enjoyed immensely.

When Father Cantos left the parish to become Metropolitan Anthony's Chancellor in 2003, Fr A remained at St Nicholas until he had a falling out with the new pastor. He was terminated from his position as secretary. It was around this time that Father became aware of circulatory problems in his legs. It was necessary to amputate first a toe and then half his right foot in 2004 because of peripheral arterial disease. But further cutting was avoided thanks to a new, very successful laser angioplasty technique offered to him by his cardiologist, Dr. Michael Moran of Laguna Hills, performed in the San Jose area with another colleague. Arteries in both his legs were opened and Father remarkably never had any serious problems with circulation in his legs after that. And Father at last quit smoking on April 15, 2004, never again to touch a cigarette, with the help of Dr. Moran, a former smoker himself.

Briefly after leaving St. Nicholas, Father joined a newly founded parish under the Jerusalem patriarch, which lost its financial support and closed about a year later. Not long after that, at the invitation of Fr. Ramon Merlos and his deacon, Father Deacon Michael Creighton, Fr. A began traveling most Sundays to San Diego to attend the Russian Patriarchal church of Our Lady of Kazan. Father hoped to be accepted into that jurisdiction and Fr. Ramon did all in his power to make it happen. But despite repeated efforts and contacts with two bishops across seven years, in the end the lack of a letter of release from Fr. A's bishop proved too great an obstacle to overcome.

This was also true for an attempt Father made to join the Orthodox Church in America (OCA), after he had received a verbal blessing from their Metropolitan Jonah to hear confessions and con-celebrate liturgy in any OCA church in America. Father had nothing in writing to present to the Bishop of San Francisco, under whom he would have to serve, and so was rejected again. Discouraged, in 2014 Father A retreated back into his home in Temecula, only occasionally attending liturgy at our Lady of Kazan. Father then began once again to attend services at St. Nicholas Greek Orthodox Church, now under a new pastor, Fr. Andrew Lesko, who warmly welcomed Fr A back into the parish. Fr. Andrew invited him to come to the altar to commune himself, the blessing he had received from Metropolitan Anthony when he had first moved to Temecula many years earlier.

Beginning around 2007, Father had begun to experience increasing complications from his COPD, requiring several hospitalizations for pneumonia each year between 2007 and 2013. Yet somehow, as close to death as he came many times, he kept recovering from each bout, determined to regain whatever functioning he could. He never hesitated, much to the medical staff's chagrin and consternation, to take charge of his recovery from his hospital bed, once he was at all aware of what was happening, and discharged himself from hospitals (Against Medical Advice) or threatened to with nearly every hospitalization. He knew he was ready to go home, but it was almost always too soon according to the doctors' judgments. And he was always right. He recovered quite nicely at home, sometimes with home health arranged after he got home. And his computer, as well as his big screen TV, continued to provide him hours of escape and enjoyment for those times when he was at home convalescing. And perhaps most importantly for his healing, he could be home with his beloved kitties, whom he had rescued from animal shelters. From childhood and throughout his life, cats and dogs, as well as other pets, were constant companions for Father, and he would immediately adopt a new one when he lost one. He believed he was really able to communicate with them and that they understood much of what he said to them - they gave him great joy and comfort.

Despite Father's health problems, he continued to drive and purchase new cars every couple of years, maintaining a level of independence until December of 2015, when he surrendered his driver's license to the DMV out of frustration. After three failures on the driving test, he was convinced the examiners were unjustly determined to keep him from passing his driving test for whatever dubious reason they could find. He had passed the written test and medical review with no problems and had a safe driving record with no accidents going back many years. This loss of independence did weigh heavily on him and he became less active.

In addition, for the last 8 years or so of his life, Father experienced chronic back pain that prevented him from standing for any length of time or walking any distance. No pain medications - and he was prescribed many different levels and types over the years - seemed to mitigate the pain much at all. Eventually, he pretty much gave up on the pain meds, not liking their side effects, and just dealt with the pain. But Father found the pain greatly restricted his activity. He also began to experience balance problems, leading to numerous falls. Learning that 911 provides non-emergency physical assists, he became an unfortunately too familiar face to the Temecula Fire Department. He in fact had to have them out the night before his death when his legs gave out on him on his way to bed. After giving him the assist into bed, they parted, jokingly saying, "See you next time."

Father had an unexpectedly healthy two-year period between 2014 and 2016 with no hospitalizations. This respite in his health followed ironically a six month period of extremely limited activity because of a broken tibia/fibula in his left leg. The leg had snapped in two places when he suddenly collapsed on himself while standing after enjoying a big Thanksgiving dinner in 2013. Amazingly, that was the only fall among Father's many, many falls over the years that led to any broken bones. Healing of his leg was in doubt for a while, as the bones showed no signs of mending after the first two months. But the healing accelerated rapidly over the next several months once he began some Chinese herbal supplements and was provided with in-home ultrasound equipment for daily targeted treatments to the fractures.

Perhaps one of the greatest surprises about Father's physical health status was that, after many decades of high blood sugars assaulting his body's organs, cardiologists administering cardiac stress tests on two different occasions – one just in the past year - could find no problems with his heart. The possible symbolism seems hard to overlook.

What was perhaps truly most remarkable about Father, despite all his many health challenges, and his insistence on having a DNR after his stroke in 1998, is that he always maintained an irreverent sense of humor as well as a zest for life. He always spoke his mind, having no guile or pretense, which people seemed either to love or hate about him. He was constantly challenging himself with new programs for his computers, changing their operating systems, participating in the beta testing for Windows 10, keeping himself current with the latest smart phones and other technology such as Amazon's Alexa and the Ring doorbell, and researching and then demanding the latest medical devices from his doctors, such as insulin pumps and Continuous Glucose Monitors - to help him manage his diabetes. In fact a new insulin pump was ready to be delivered had he not died this week. He was also constantly coming up with projects to make his home more comfortable and attractive. And he came to appreciate greatly the advantages of online shopping when he was no longer driving.

And through all this his love for Orthodox Christianity and his devotion to Jesus never truly wavered. Of course, at times, not surprisingly, he acknowledged feelings of anger towards God, not understanding why he had been dealt such a very difficult hand from birth, which continued throughout his life. Yet he also found peace and strength in his trials, knowing that Jesus was with him. He often said it was only his faith that got him through it all.

Since ordination, Fr A has always maintained an altar in his home with a tabernacle containing the Lamb (consecrated bread). In keeping with Orthodox tradition, he has a light burning continuously in a lamp above the altar. A number of years ago, he began using an electric flicker flame bulb instead of a candle. It is always on, burning and flickering. The bulb was last replaced March 6, 2006 (according to the date handwritten on the replacement bulb package). The package says its life is 2000 hours - about 12 weeks. It has been burning continuously now for nearly 12 years, well over 600 weeks, or more than 103,000 hours. And it's still burning - that's more than 50 times its expected life. Some may call that a miracle. It also beautifully symbolizes the light that has always shown within Father Athanasios's/ Christopher's, heart, a light that will never die, no matter what may seem to happen to his body.
To send flowers or a remembrance gift to the family of Christopher Lee Hanes, please visit our Tribute Store.
Previous Events
Visitation
England Family Mortuary
27135 Madison Ave
Temecula, CA 92590
In lieu of flowers, please make donations to St Nicholas Greek Orthodox Church in Murrieta, CA.
Service
St. Nicholas Greek Orthodox Church
41132 Guava St
Murrieta, CA 92562
In lieu of flowers, please make donations to St Nicholas Greek Orthodox Church in Murrieta, CA
Graveside
Temecula Public Cemetery
41911 C Street
Temecula, CA 92592
In lieu of flowers, please make donations to St Nicholas Greek Orthodox Church in Murrieta, CA.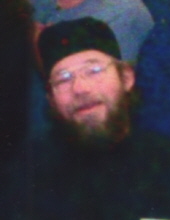 Thank you for sharing your
memory of Christopher
Provide comfort by sending fresh
flowers from our local florist.
No thanks, please don't show me this again.